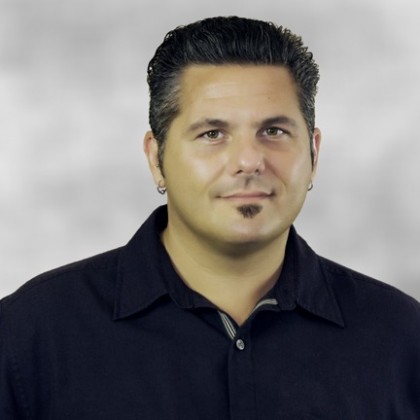 Daniel James Gullo
Impact Partner
Wilmington, DE, USA
Areas of interest:
Agile, Scrum, Coaching
Daniel James Gullo is well known and highly revered as "The hardest working man in the Agile"; a title bestowed upon him by several of his colleagues in the training and coaching community.
As founder and principal of Apple Brook Consulting®, he has first hand experience about what it takes to make business work.  A lifelong entrepreneur, Daniel's portfolio of clients is long and distinguished:  ING Direct (CapitalOne), NAVTEQ, IRS, PayPal, ADP, US Postal Service, GM, US Treasury Department, T. Rowe Price, GE, and many other high-profile organizations.
He is the founder of and chief advisor to Agile Delaware and a frequent reviewer, volunteer, and speaker for the Scrum Alliance, Agile Alliance, PMI and other organizations, including delivering keynote addresses for conferences such as the Scrum Gathering – India; Scrum Gathering – Rio; Scrum Gathering – China; etc.
Daniel was Conference Chair for the 2015 Scrum Gathering in Phoenix.  He was also the Conference Chair for the 2013 Scrum Gathering in Las Vegas, which makes him the only individual in the community to serve twice in this capacity.  He has also coached other conference chairs for both Scrum Gatherings and Agile Alliance events and is one of the administrators of the submission review system for the Scrum Gatherings.
Daniel serves on the Trainer Acceptance Committee (TAC) for the Certified Scrum Trainer (CST) certification program and also a reviewer of Certified Scrum Coach (CSC) applications.  Daniel is a founding member of the Scrum Coaching Retreat Planning Committee; host of Coaches Clinic events; and facilitator of Open Space Events, including the Scrum Alliance's largest Open Space ever at the Scrum Gathering in Berlin (with over 500 people) and the Scrum Gathering in Shanghai.
Daniel is a prolific contributor to a vast array of online forums, blogs, and other social media including a network of 4000 connections on LinkedIn and 25,000 followers on Twitter.
Daniel has given much of his free time to mentoring and coaching candidates for CST and CSC and has received accolades for his efforts in these areas from the people whom he has mentored and his colleagues in the training and coaching community.
Daniel is also a trusted advisor to staff and management of the Scrum Alliance on matters related to policy and strategy; including but not limited to the Events program, CST program, CSC program, and community outreach efforts.
Daniel's book "Real World Agility" will be released in Fall of 2015 by Pearson Technology Group and includes practical, real world answers to practical, real world questions from his students and clients.