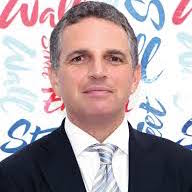 David Kedwards
Impact Partner
Hong Kong SAR, China
Areas of interest:
Education, Marketing, M&A
David is currently the Managing Director of Pearson English Direct Delivery Business, where he is responsible for several businesses across the globe, including Wall Street English – China. David joined Wall Street English in 2001 as CEO and then grew the business from US$1m in 2001 to US$200m in 2010, along with the opening of 60 learning centers across China. Along the way, David led two capital events, the first with Carlyle in 2006 and the second with Pearson in 2009.
His previous experience also lies largely in the education sector, having both founded and managed nationally and internationally renowned children's nursery schools and learning centres in the UK and the USA. His qualifications include an MBA in International Marketing, a BA in Politics and Economics, and a Diploma in Marketing Management.
David has a wealth of international experience, having lived and worked in USA, Europe & Asia, setting up teams in over 30 countries. He has developed businesses in complex emerging markets (China, Indonesia, Brazil) as well as established markets (USA, Europe). He has also led strategic acquisitions in USA, Italy, China, Brazil & Indonesia.