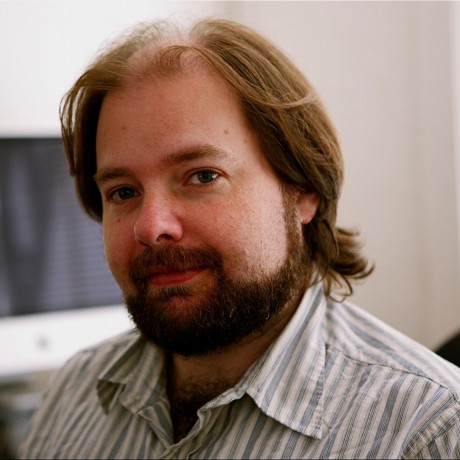 Ian McFarland
Impact Partner
San Francisco, CA, USA
Areas of interest:
Agile Software, Hardware, UX
Ian McFarland is an entrepreneur and technologist. He's currently CTO at Fruit Street Health, a telehealth
company with a proven therapy in diabetes prevention.
He has a long track record of identifying trends early: He started working on worldwide distributed Hypertext
systems in 1989 with Ted Nelson at Autodesk, about the same time Tim Berners-Lee started working on the
World Wide Web. At Wired Magazine in 1994 he was on the launch team of HotWired, the first significant
commercial Web application. There he worked with Brian Behlendorf on patches to NCSA HTTP, what would
eventually become Apache, the basis of the Apache Software Foundation. In 1995 he met James Gosling at a
demo of the new programming language Java, and subsequently built the first client server application ever
written in Java, a technology demo for Sun's announcement of the language at SunWorld. In 2004 he joined
Friendster as employee number 3 and Chief Architect, the company that created the phenomenon we know
today as Social Networking. In 2005 he joined Pivotal Labs, and as VP of Technology helped to build one of
the most trusted brands in agile development consulting, and the first major consultancy to embrace Ruby on
Rails. In 2009 he was part of the summit of design and technology leaders like Alan Cooper and Ward
Cunningham that developed the integration of agile principals into design that would come to be known as
Lean UX. In 2011, he left Pivotal Labs to join Digital Garage, a publicly traded Japanese company founded by
Joi Ito, Director of the Media Lab at MIT, as Group CTO, and with the help of Eric Ries, author of the Lean
Startup movement, to start building the consultancy he launched in 2012, Neo Innovation, Inc., of which he was
the Founder and Chairman until it was sold to Pivotal Labs. He then joined Pear Therapeutics as co-founder,
CTO, and later General Manager, where he led the product group to build the first Software as Medical Device
ever to be cleared by the FDA to treat any disease. While there he aligned agile practice with the rigors of
federal regulation. Pear was one of 9 companies to participate in the FDA Pre-Cert program, in which the
agency explored how to accelerate digital innovation.
He's helped to advise the White House Office of Science and Technology Policy and 18F, and has been a
mentor and speaker at various accelerator programs, including 500 Startups, Tech Stars; Haxlr8r and
Highway1 (Hardware accelerators, in Shenzhen, China, and San Francisco, respectively); and IndieBio
(Sythetic Biology accelerator in San Francisco). He is the primary inventor of a number of technology patents
relating to health privacy and patient record protection, and relating to software authoring and publishing
systems. He is an author and frequent speaker on Entrepreneurship, Lean, Agile, and User Experience.