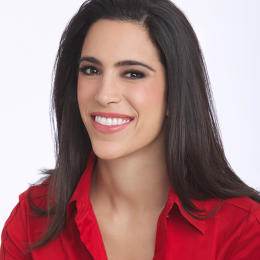 Lara Setrakian
Impact Partner
Dubai, UAE
Areas of interest:
Media, Community Platforms, Social Entrepreneurship
Lara Setrakian is an award-winning journalist and entrepreneur. In 2012 she co-founded and led News Deeply, a network of digital media platforms that convene high-level stakeholders and passionate communities on the world's biggest challenges. Her team's inaugural site, Syria Deeply, won the Excellence in Online Journalism Award from the National Press Foundation.
It was followed by the launch of Ebola Deeply, Water Deeply, Refugees Deeply, Arctic Deeply, Oceans Deeply, Malnutrition Deeply, Women's Advancement Deeply and Peacebuilding Deeply. The sites currently live as online archives for public use.
Lara previously served as a foreign correspondent for ABC News and Bloomberg Television, covering the Middle East. She was named one of Fast Company's Most Creative People and a Young Global Leader of the World Economic Forum. Lara is a graduate of Harvard University and a Life Member of the Council on Foreign Relations.