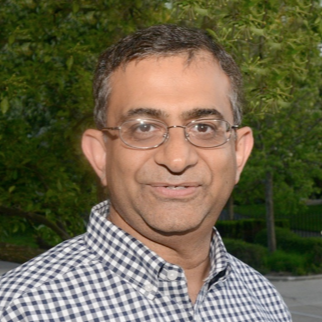 Viresh Bhatia
Impact Partner
Chicago, IL & San Francisco, CA, USA
Viresh Bhatia is the co-founder and founding CEO of InstallShield Software Corporation. Viresh's entrepreneurial drive and leadership led InstallShield to become a leading provider of technically deep software development solutions for the PC platform that were embedded in most major software applications.
InstallShield is one of the most recognized software applications running on the PC.  After selling InstallShield to Macrovision, a publicly traded company, Viresh has focused his professional efforts on mentoring software technology entrepreneurs to help build strong sustainable companies.
Viresh has received multiple industry awards including KPMG's "Illinois High Tech Award," Ernst & Young's "Software Entrepreneur of the Year Award".  Viresh is recognized by Crain's Chicago Business, as a driving force within Chicago's technology arena.  He has been included in Crain's "Forty Under Forty: Executives to Watch" issue.
Viresh is a co-founder of TiE ( www.tie.org ) Midwest Chapter and served as its president for several years.  In addition, Viresh has served as a member of the Advisory Boards of Northwestern University's McCormick School of Engineering's and Farley Center for Entrepreneurship & Innovation.  Viresh is a strong supporter of entrepreneurship and has served on the boards of several software technology companies.