Why Everything Will Be Disrupted — And What Your Startup Can Do to Win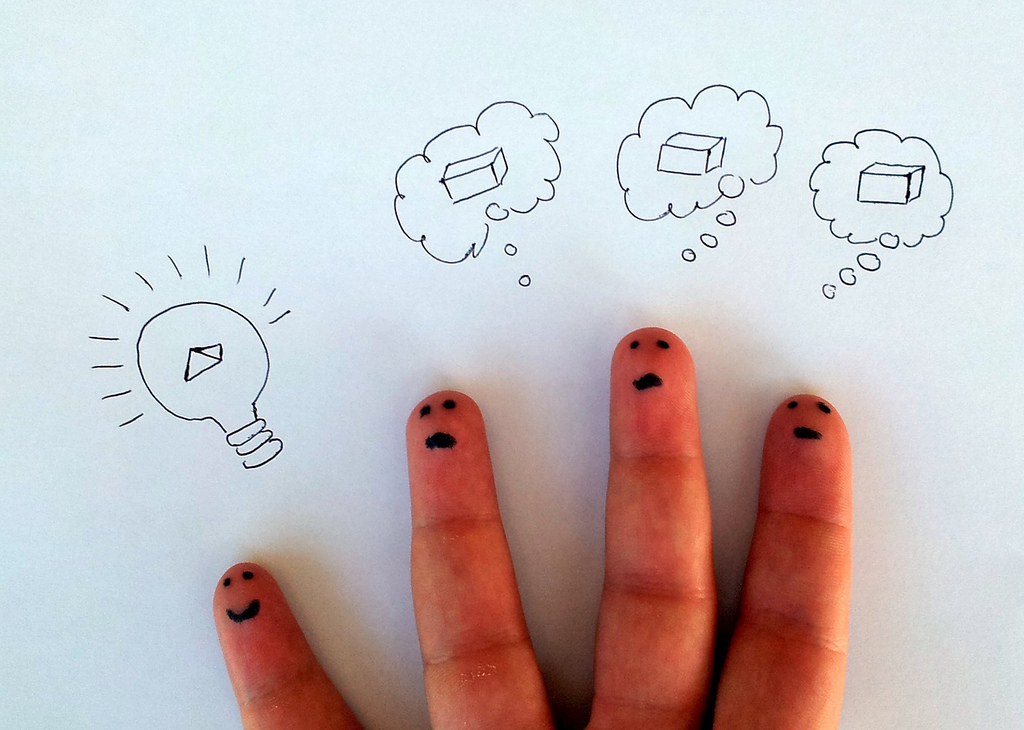 Taken together, the evolution of technology, macroeconomic trends, and political shifts all point to the same conclusion: We're nearing the end of a cycle. It's only a matter of time before the industrial age disappears altogether, giving rise to the information age.
As we become even more submerged in this new fast-paced digital age, it's becoming increasingly clear that everything will be disrupted sooner or later — even doctors and lawyers.
In the past, the old rules of economies centered on the concept of "choice under scarcity" — which is how "supply and demand" became a phrase everyone knows. But things are changing in the new economy. Now, it's about "choice under abundance."
Customers — in every sense of the word — have more choices than ever before. Consumers can compare a ton of brands in a few minutes, and companies have their pick of freelancers and contractors on a project-by-project basis.
For this reason, the job market is shaping up to be dramatically different in the coming years. In many ways, the gig economy is already here. But by 2020, experts predict as many as half of U.S. workers will be freelancers.
Beyond the change in the job market, we can also expect international barriers to break down further thanks to new technologies. Syrian refugees, for example, were able to get across Europe and find their neighbors and families thanks to smartphones, Facebook, and WhatsApp.
How can companies survive this changing business, technological, and economic landscape?
How Startups Can Win
Succeeding in this new age requires an immersion in the technologies and understanding of the economic implications inherent in the information age. Quite simply, companies need to prepare for disruption because it'll happen sooner or later. Don't hide behind regulation (e.g., San Francisco). You'll eventually get burned.
If you're a startup, go attack the areas where regulation meets technologies. While venture capitalists used to not invest in these battleground areas, that's precisely where the opportunity lies these days.
Case in point? Uber, which is now valued at $80 billion.
The company lives in gray areas. In the early days, there was an argument as to whether the ridesharing company should be able to pick up and drop off customers at New York City-area airports. After the New York City Taxi Commission said that Uber shouldn't be able to serve airports because drivers were uninsured, Uber ponied up money to get their drivers insured and cover costs associated with legal representation.
What's more, when Mayor Bill de Blasio was threatening to cap the number of drivers Uber could have in New York City, the company released a feature on its app that showed how long it would take to hail an Uber if the proposal succeeded. De Blasio eventually capitulated. Uber had too much support to fight.
It seems quite plausible that the successful companies of tomorrow will all have an Uber-like policy that toes the line and tests regulations — giving customers what they want before politicians can take it away from them for the sake of the status quo.
Change Is Everywhere
Ten years ago, who would have thought that the restaurant industry could be drastically changed by technology? But here we are. There are manytablet-driven restaurants. As any restaurant owner knows, margins are tight. The use of tablets lessens operating expenses and reduces the frequency of errors.
Technology has also disrupted the coffee shop (well, at least Starbucks). Though in my opinion the Starbucks app leaves a lot to be desired, I still use it because it beats waiting in line.
Thanks to outsourcing software and platforms, higher-end jobs — like design specification managers and systems architects — are becoming increasingly available. This is great news for workers and companies alike. Engaged on-demand talent is closer than you think.
The economy has changed; this is your new way of looking at it. The more prepared you are for disruption — and certainly the more aggressively you pursue the opportunity to be the disruptor — the more likely your company will live to see brighter days.
—
Photo by flickr user Tsahi Levent-Levi