The New New Funding Stages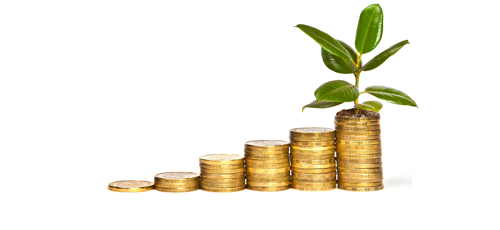 If you have ever seen me speak at an Accelerator or startup event, I usually refer back to my experiences fundraising for my past startups. I've had experience raising venture capital in four distinct eras: the "dot com era" circa 1999, the post dot com crash circa 2002, the post Google IPO-pre-Lehman collapse era (2006-2008), and the more current (post-Lehman) environment. While many of the rules of fundraising are the same, the stages, amounts, and terms have drastically changed over the years. Living and investing in Silicon Valley, I have observed the new pattern of fundraising, which I have broken down to four stages.
The four stages are:
Acceerator Round/Initial Capital

Seed

Series A

Series n
While there are all kinds of startups out there from pure software to BioTech to hardware, I'll use the example of a typical software startup in the example below. The rounds and rules hold true in broad strokes for most startups, but the dollars, metrics,  and sources may very. 
Accelerator Round/Initial Capital/Friends and Family ~$100,000 USD
This is the round where you move from idea to prototype, possibly to a first version you let people play with. Lots of experimentation, MVPs, and customer discovery. You use this round to get a sense of a "product-market fit" but not necessarily a business model. Typically you have two or three founders working on sweat equity and some money borrowed from friends and family. This is the stage to go through an accelerator or have a single angel investor. The average size of this round is about $100,000 USD, excluding the value of the sweat equity. Once you have demonstrated the ability to execute and launch a functional prototype and can extrapolate the results, you are ready for a seed round. 
*Note that if you are a hardware startup, your Kickstarter campaign, would typically come into play here. 
Seed Round ~$1-1.5m USD
This is the round where you obtain "product-market fit" and find your business model. You develop and release your product and start to measure the results. Your customers may not pay you a lot at this point, but you have built an audience or customer base. This is the round where you bring on your first non-founder hire and move out of the garage, typically to a co-work space. The range of this round is between $1m to $1.5 USD structured as a convertible note. The typical scenario is that you have 3-4 investors, one lead at half the round at $750k and the other 3 investors in at $200k – $300k each. It is important to have a lead that is capable of investing in your next round, possibly leading that round as well. As general advice, beware of an AngelList Syndicate as your lead during this round, a lot of the time that syndicate is only good for the amount of the syndicate in your seed round and not capable to lead the Series A. Syndicates are good to round out the round, but not to lead-unless the Syndicate head has the ability to lead your Series A.
Series A ~$3-7m USD
This is the round where you execute on your business plan and scale. You have paying customers, you know where to find them, and you just need to accelerate the process of onboarding them. Typically with a Series A, you don't need the money as you can grow organically, however, you raise a Series A in order to grow faster. Typically you use a portion of the funds raised for customer acquisition as well as some new hires in both sales and marketing roles. The range of this round is typically between $3m-$8m USD with some if not all of your seed investors participating. Sometime about now you think about moving out of that co-work space and into your own office. 
Series N… $25m-$1b USD
After a Series A, typically the later rounds (Series B, C, n…) are for massive growth. I like to use the analogy for a Series B as "rocket fuel." For example, you found your product market fit in your seed round, you developed and executed on your business plan in your A, and you have a repeatable business that scales. You're making money and have a great team. You know where your customers are and how to get them to give you money. If you grow out of revenues, you are going to get to the target (say 30% market share or $150m in revenues), but it will take you a long time organically, say 3-5 years. This is the airplane taking off and going fast, but hovering above the tree line. With a Series B, it is like pouring afterburner rocket fuel on to your airplane and the goal is to get to the target in 1-2 years, not 3-5. Later rounds continue this trend and are also used for acquisitions to speed up the process as well as provide some capital to enter foreign markets. 
While this is not the exact path that your startup will take, it is the "textbook" course a startup will take. Use this information as a guide and as with everything in this business, your milage may vary.